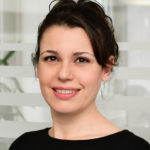 Lead Designer with Product Management Experience
"My work is guided by a passion for problem solving through Design Thinking, User Centred Design and Team Work Facilitation"
UX Design and Research encompass actions aimed at the creation of easy-to-use solutions through understanding the users, their needs and the way a service or a product can support their ultimate goals.
My favourite area of Design is the so called UX Strategy: the sweet spot where business and users' needs meet each other.
During my career I had experiences working in the Product Management area both as Product Owner and managing a product organisation.
The connection between my UX DNA and performing well in product management is all in the problem solving approach, applying a user centred approach to business problem solving.